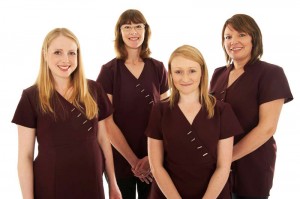 Joanne Barrett is the lead clinical specialist dietitian and has worked at the centre since 1995. Elizabeth Glennon joined the team in 2002 and has previously worked at Papworth CF centre. Both Toni Osborne and Claire Roden are also established members of our team.
Nutrition plays a vital role in the health of people with cystic fibrosis. We provide nutritional advice and information to all inpatients and outpatients with Cystic Fibrosis seen at the West Midlands Adult Cystic Fibrosis Unit.
We aim to help patients in the self management of all aspects of their nutritional needs for CF. We provide dietary advice and support in the form of individual patient assessments and  nutritional treatment plans to help patients achieve a healthy nutritional status and body weight to maximise and maintain lung function . We assess pancreatic enzyme replacement therapy and provide advice on managing the correct dose of enzymes in relation to food intake. We monitor & advise on fat soluble vitamin therapy and salt supplementation. We also provide nutritional advice for female patients wishing to conceive and offer antenatal advice to help achieve optimal nutrition at this time.
Our service provides excellent management for patients who have CF related diabetes and we work alongside the CF Diabetes Specialist Nurse to achieve this.
We have numerous educational resources to help patients learn about dietary management of cystic fibrosis.
Contact details
The CF Dietetic Service can be contacted Monday to Friday on 0121 424 1796 or 07794 375776 or via switchboard on 0121 424 2000, bleep 2425/2965/2944
Other websites